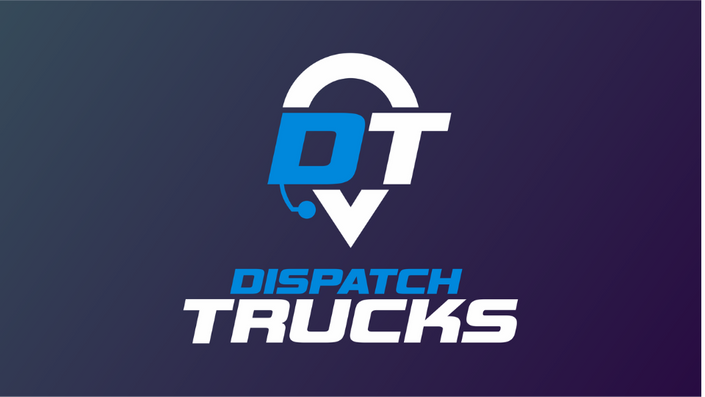 Independent Freight Dispatching Business Intensive
Work from the comfort of your home learn how to start an independent freight dispatching business all in one, easy to understand, online class
Watch Promo
When you start your course, you can jumpstart your business right away. Say goodbye to long hours that are out of your control. Start claiming back your time and build a business you can be proud of.
You can never get your time back.
Whether you're a driver yourself, or your partner is, you know how gruesome those long hours on the road can be. Not only are they long days, but you're away for weeks and months at a time. Nobody should have to live like that.
And if you're working a traditional 9-5 job, you no longer have to believe that it's mandatory. You can choose to live a life of freedom that's full of opportunity.
As you're working for someone else, you lose the time you could be spending with family, friends, or even creating your own business that will leave a legacy long after you're gone. Every minute you spend delaying your decision for freedom, is a minute lost forever.
Why You Should Become an Independent Truck Dispatcher
Hello, my name is Kamal. When I started my truck dispatcher business, I did it because I had a passion for the drivers that worked hard to provide for their families. I wanted to provide value to them by providing excellent service and business.
One day, an independent truck driver approached me and asked if I could train him to become a dispatcher so he could start his own business. I had never thought of doing something like that, but I knew that if I succeeded, I could change his life. It was incredible to see him step out on his own and create a successful business.
Little by little, others began to ask for the same thing. That's when I knew I had to make an online class so that you could have access to the same life-changing training that others were getting.
When you become an independent truck dispatcher, you become your own boss. You finally have the freedom to make decisions for the future of you and your family based on what you want.
This industry has reached the perfect moment for you to jump in. All you need to know is foundational skills that will teach you how to find business, negotiate terms and pricing, logistics and a few simple tools.
As soon as you are equipped to start your own business, you can live the life you've always wanted.
Now you can finally spend your time the way you want to. You can build your own business instead of somebody else's. And you can match your salary or make way above it. It's all in your hands—a customized opportunity that gives you all the power.
How do you get started? All it takes is just one, simple course.
What You Can Expect
Once you enroll, you get access to all the lectures, materials and resources to start a successful independent truck dispatcher business.
Get the Foundation
Everything you need to know will be available to you in this course. No matter what stage you are in the industry, you'll get all the information you need to get started and feel confident.
Jumpstart Your Business
Not only will you learn the technical skills you need for dispatching, but you will also learn how to successfully operate and market your business. Learn negotiation skills, find your leads, and build a business made for you.
Achieve the Lifestyle Made for You
You get to control the life you want. When you take this course, you'll quickly be able to create an environment that gives you the time and money you need to live a life that's best for you and your family.
Join a Community and Get Mentorship
When you enroll, you don't just join a course. You get access to a vibrant community of others just like you. Your instructor is also available to walk you along your journey.

"I'm so exited on my achievement and I would like to thank Kamal for making it possible. This was an in-depth training customized to help me reach my goal of starting a dispatching business. The topic I enjoyed most was the hands on training on the load boards, making calls & negotiating with brokers. I would definitely recommend this class to anyone interested in this field, with or without prior experience."
- Nelly Akoto, Student of the Semester-2019
Course Curriculum
Module 1: Truck Dispatching Business 101: Getting Started With The Truck Dispatching Business
Available in days
days after you enroll
Module 2: Truck Dispatching Business 202: Fundamental Principles You Need To Familiarize With
Available in days
days after you enroll
Module 3: Design Your Office Set Up Towards A Successful Truck Dispatching Business
Available in days
days after you enroll
When You Enroll, You Get These FREE Premium Bonuses
Access to an Exclusive Community
You get access to a private group filled with students and graduates just like you. Go through your journey with others and collaborate to create a successful business.

Live Q&A Calls
Weekly group coaching sessions with your instructor. This is a $2997 value for FREE when you enroll. You can get consultations on the challenges unique to you and more.

Interactive Worksheets
Learning is always more effective when you put it to action at the same time. These worksheets allow you to better retain your knowledge and create practical ways you can implement what you learn.


Checklists Made for You
This course offers you free checklists that keep you organized so that you don't have to spend the time doing it from scratch.

Industry Templates
Get templates that you'll want to use years from today. They offer practical tools for negotiations, operations and more.
Your Instructor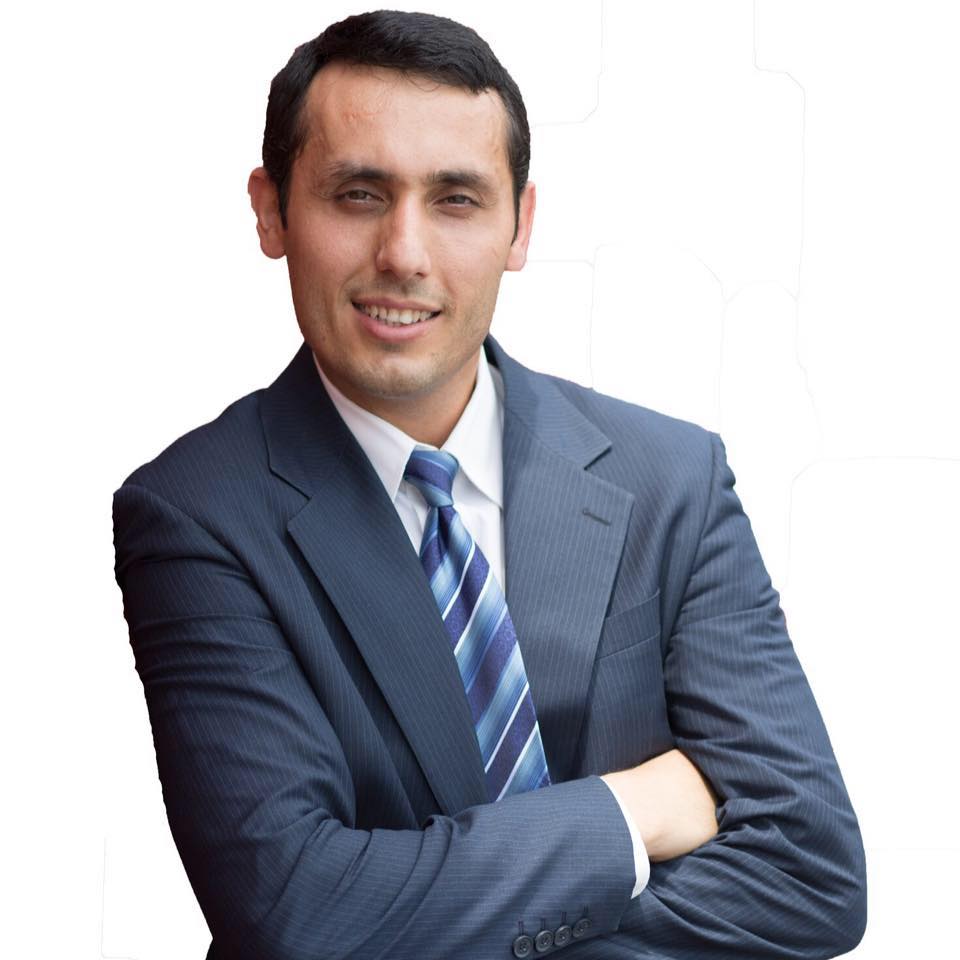 Hi, I'm Kamal Makhmudov! I'm writing you this letter because I worked to bring you...
A life-changing opportunity that might have the power to change your life forever!



I'm 100% confident this will change your life, and we're looking to improve thousands of lives with this.
You might think this is too good to be true, but it's not.
In fact, I'm pretty sure I'm underselling you this opportunity that could help you start a profitable truck dispatching business... even if you have zero dispatch skills or experience.
What Others Are Saying About Kamal

"There is no single word in a dictionary that can describe this course — highly recommend checking out!"
- Salim Karimov, Student at Georgia State University

"I feel that over the duration of the course I gained a lot of knowledge and practical strategies that will be highly beneficial to me, and those I deal with personally and professionally. The course exceeded my expectations significantly;highly recommend."
- Ramin K, Owner/CEO, Rusal Auto Transport, Inc
Imagine the Future
Often, I run into others in the trucking industry that want change. The long hours and limited say in their careers take a toll on them. I also meet people in other industries who have similar experiences. And as soon as I get the chance, I am quick to share how their lives can change with just one simple course.
When I was starting my young family while in college, it was hard. Student loans piled up and things seemed impossible. This business changed everything for us. My time, finances, and standard of life completely changed. And the best part? It didn't cost a crippling investment like my studies did. I also made more money.
Now I have all the time in the world for my family. I have multiple businesses that are building a legacy that will outlive me. I love my life. And I want the same for you.
For a small investment, this course gives you everything you need to make this a reality. You can take back your time. You can give yourself that much-deserving raise.
This course gives you all the lectures, materials and resources you need to build a successful business. You also get access to a community that will help you grow. This is a value that will keep on giving at every stage of your dispatcher company.
I cannot wait to walk this journey with you.
Frequently Asked Questions
What is the outcome of this course?
You will learn all the skills that are necessary to run an independent dispatcher service business. This course is ladder-based training. Meaning, you will start from basic to intermediate and moving in to advance. If you're completely new to the industry, you'll be introduced to very important facts about transportation and logistics.
Who much this business model can generate per month?
It will highly depend on how many customers you have and how many clients you will be serving. On average, a customer's truck can generate $30k to $35k gross per month and assuming you will be charging enough, we will be covering this in this course, for your services from the gross. An independent dispatcher can manage 3-5 trucks very easily.
What are the startup costs?
Everyone is different when it comes to investing into a business but based on my personal experience is between $400-$1000. By taking into account how much this business can generate, the initial investments are very small. This is the beauty of this business model.
Is there any guarantee that I can be successful by investing into this course?
We built this course with one thing in mind; to transform people's lives. That is the goal of this program. The success will also depend on the level of motivation and technical skills of an individual. For these reasons, we cannot guarantee a success. However, we offer over the phone consultation, 1-1 training, and individual support that students can be successful. This course provides all the necessary tools and knowledge needed to start and run an independent dispatch service company.
Is there any support after the course completion?
Absolutely! A soon as you invest in our program, you will be opted into our "student email list." What this means to a student? Meaning, students will be receiving monthly necessary support from the instructor like business consulting, success monitoring, scaling and managing the business. Your instructor will also offer marketing tactics, strategies, and plans how to gain, retain, and grow customer base.
Do I have to have an office for running the business?
Not at all. Actually, we highly-highly suggest that our students start and run their businesses from home! When the business reaches the point where operation from home not an option anymore, then renting/leasing an office space recommended. Important to know, as long as you have phone, high-speed internet, this business model can be run from anywhere.
What are the requirements?
No pre-knowledge is required - enthusiasm is all you need! Willing to learn and implement Access to the Internet and PC or Mac
Who should take this course?
Anyone who wants to learn dispatching Anyone who wants to generate new income streams Anyone who wants to become financially independent Anyone who wants to start their own business
"We can build your business together."
When you enroll, you start a journey that will impact you and your family forever. This course gives you all the tools you need to make it happen. If you have a listening ear and the willingness to learn, this course will set you up for success. I cannot wait to join you and build the business you've always dreamed of.
- Kamal M